All-purpose Plastic Roller Conveyor for Logistics Conveying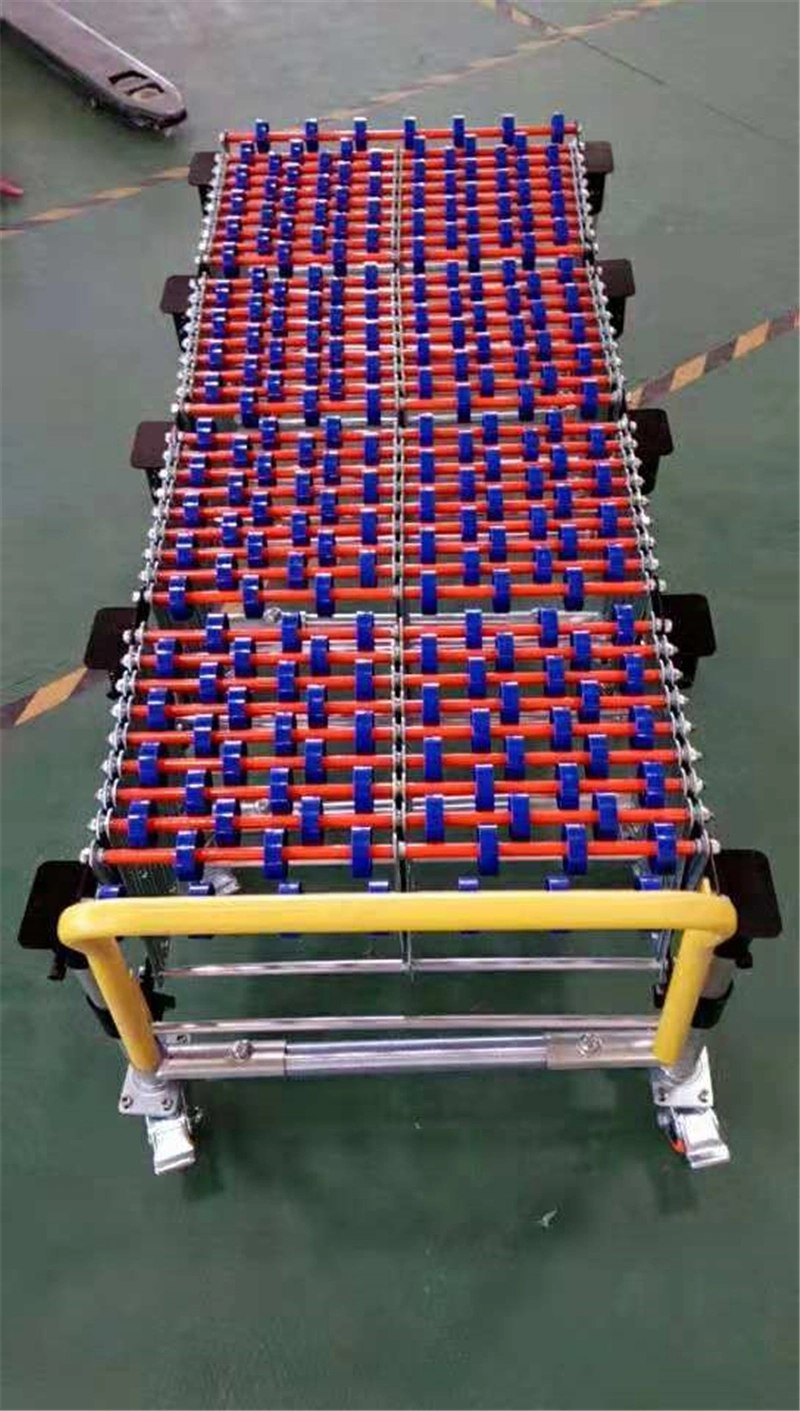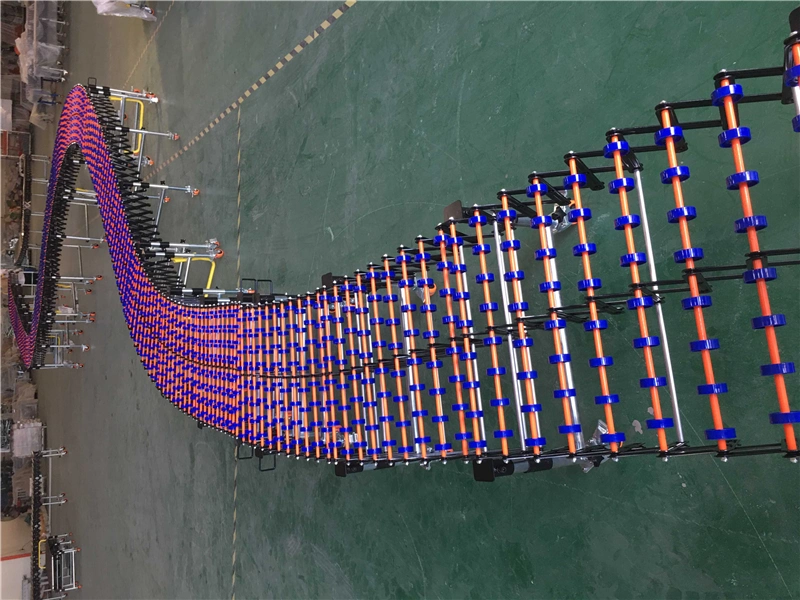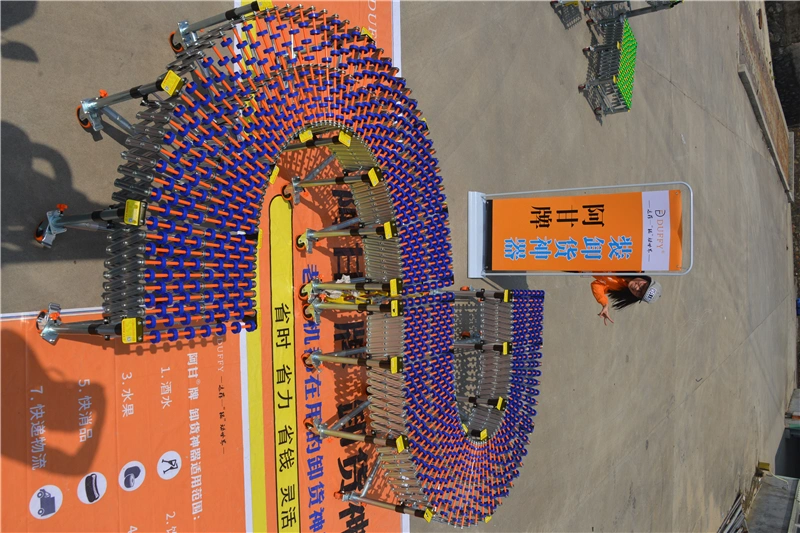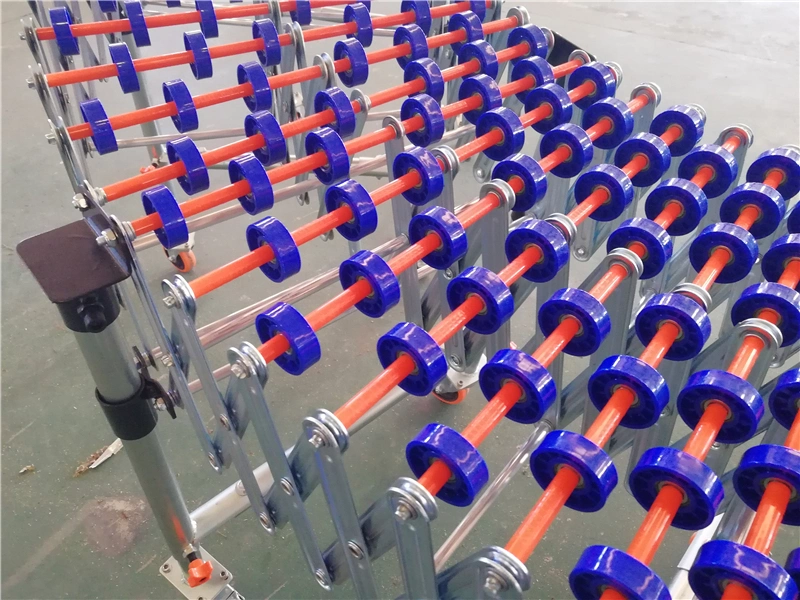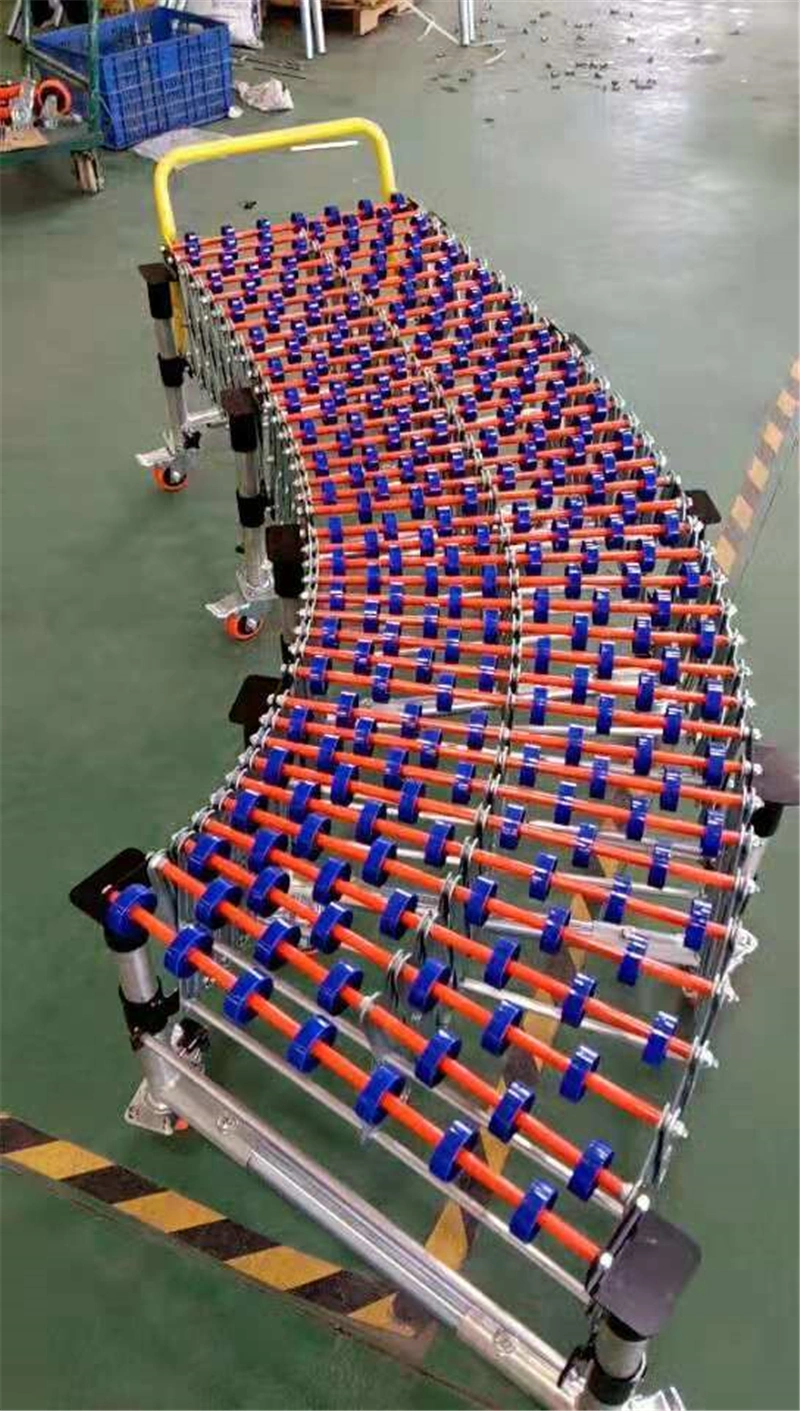 The All-Purpose Plastic Roller Conveyor is a kind of conveying equipment for Logistics Conveying. The conveyor is designed to convey the goods by the skate-wheel. The direction of conveying is free to adjust at your requirements, including the conveying location. Wheels with brake are good use of position fixed when the equipment worked. And it can be turned as straight, S-curve, circular and so on.

COMPANY INFORMATION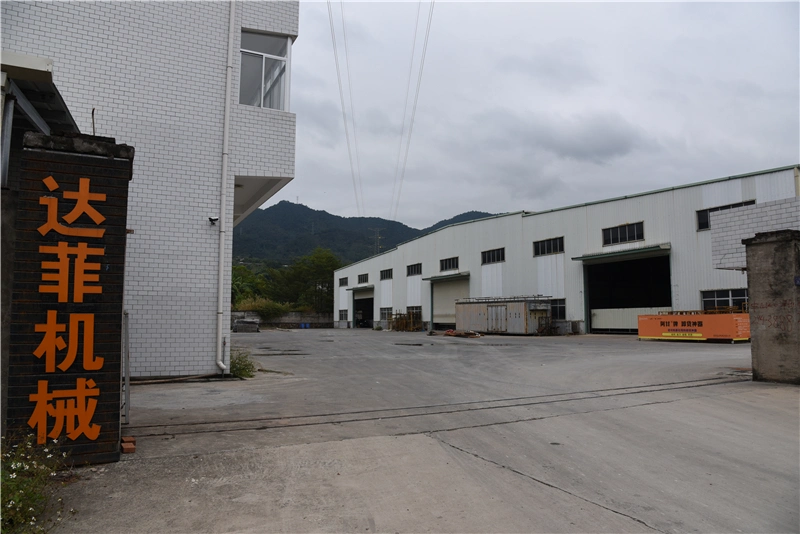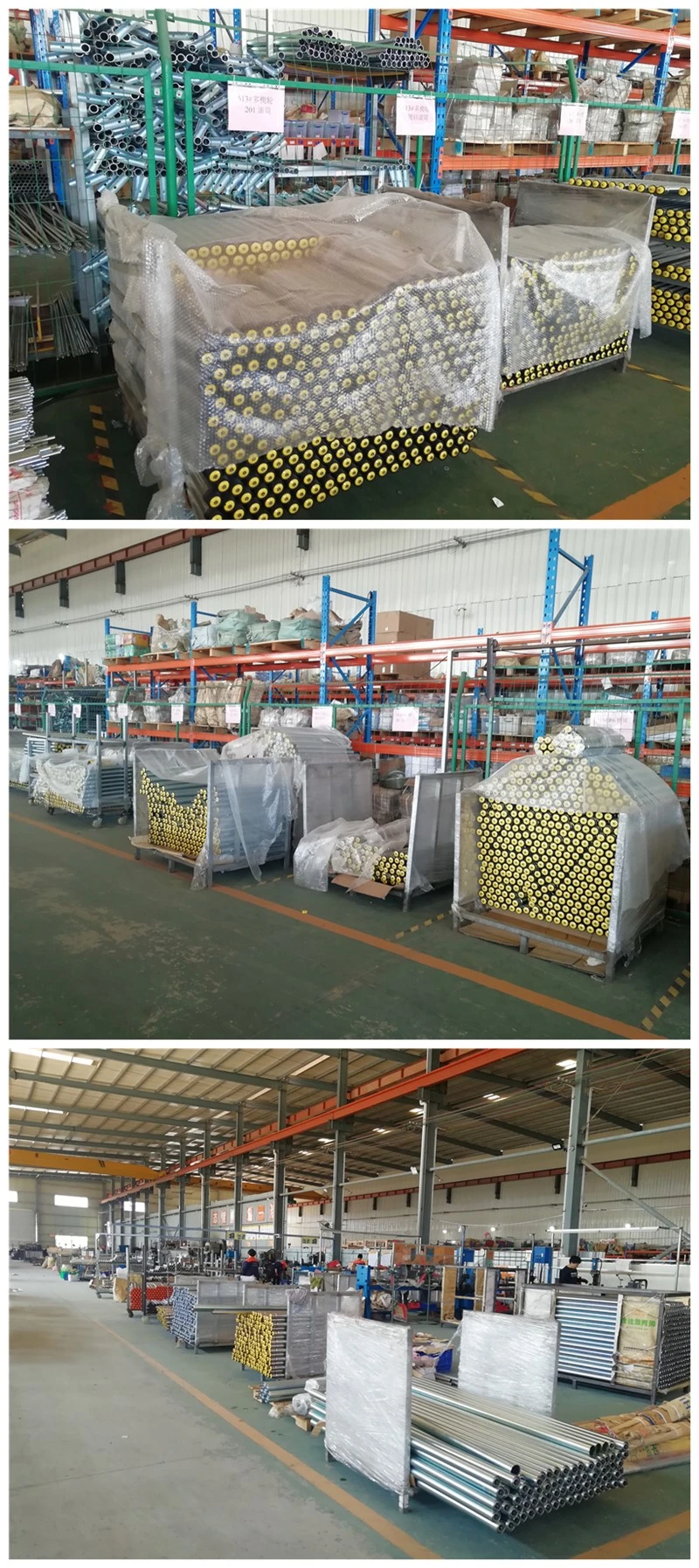 PARAMETERS OF APPARATUS of All-Purpose Plastic Roller Conveyor for Logistics Conveying
Product Name

Plastic skate-wheel roller conveyor

Material

Carbon steel+ ABS skate-wheel

Width

standard 600mm

standard 800mm

Length per unit when unfolded

1000mm/unit

Max load-bearing when motionless

25kgs

Min Turning radius

800mm

Diameter of skate-wheel

48mm

Diameter of plasic roller

8mm

Number of skate-wheel per roller

8

10

Height of equipment

450-650mm, 570-850mm, 750-1100mm for your optional

Weight of equipment

23kgs

26kgs

Distance of two plastic roller when unfolded

110mm

Contraction ratio

1

:

3

Pipe thickness of leg

1.5-3mm

Thickness of Connect plate

>=2mm

Caster

all-purpose caster with safety brake

Size of caster

2.5inch,3inch,4inch. It depends on the height of equipment to meet the load-bearing requirement

Supporting leg

sleeve physical design and adjustable height

Warranty period

1year

Packing

Plastic wrapping, and then wooden box

OEM/ODM

acceptable

MOQ

3 units
PACKING AND DELIVERY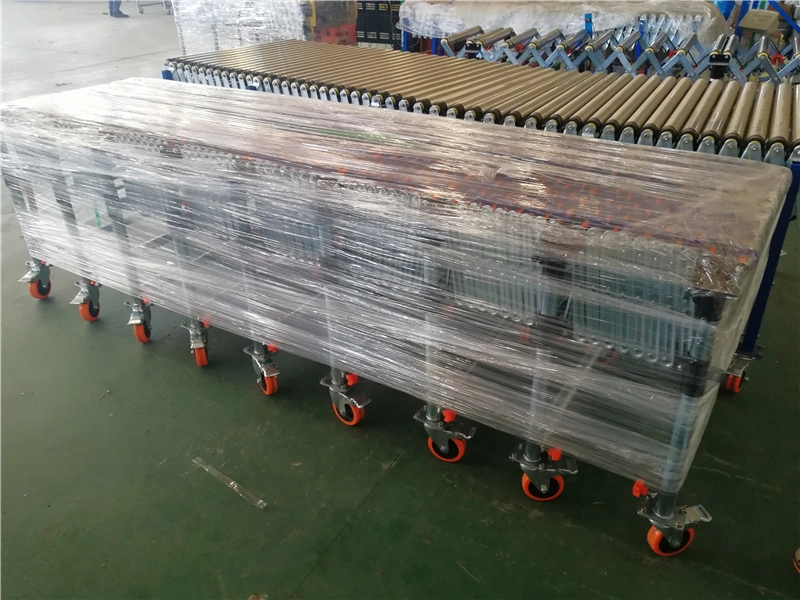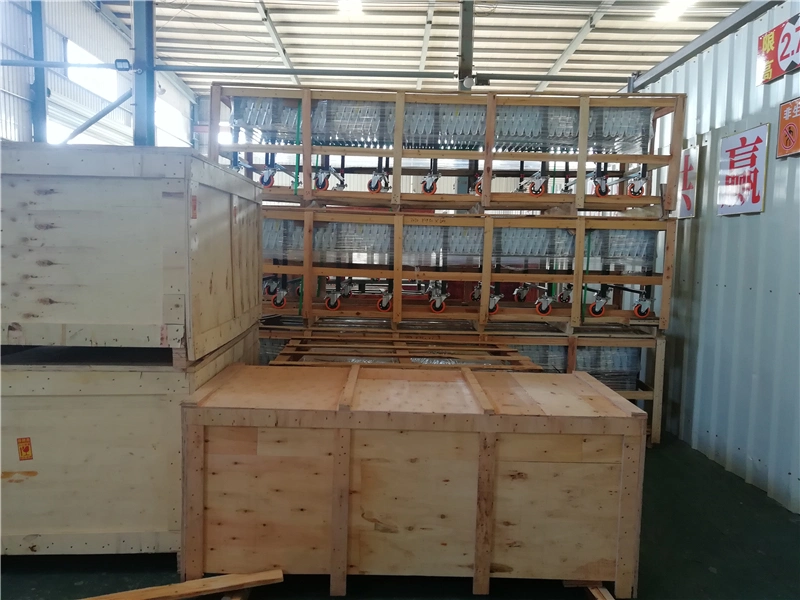 WIDE APPLICATION RANGE of
All-Purpose Plastic Roller Conveyor for Logistics Conveying
Application of E-commerce distribution, Express industry application, Fresh cold chain logistics, Warehouse shipment, Packaging industry application, Fast freight transport application, Pharmaceutial industry and so on.
RALATED PRODUCTS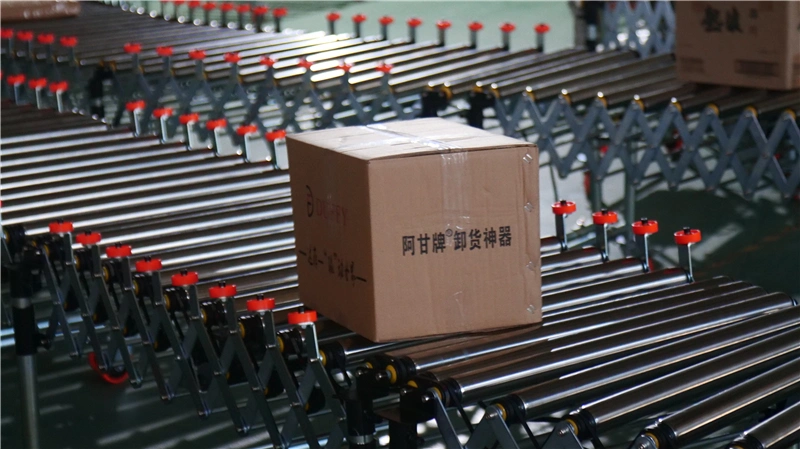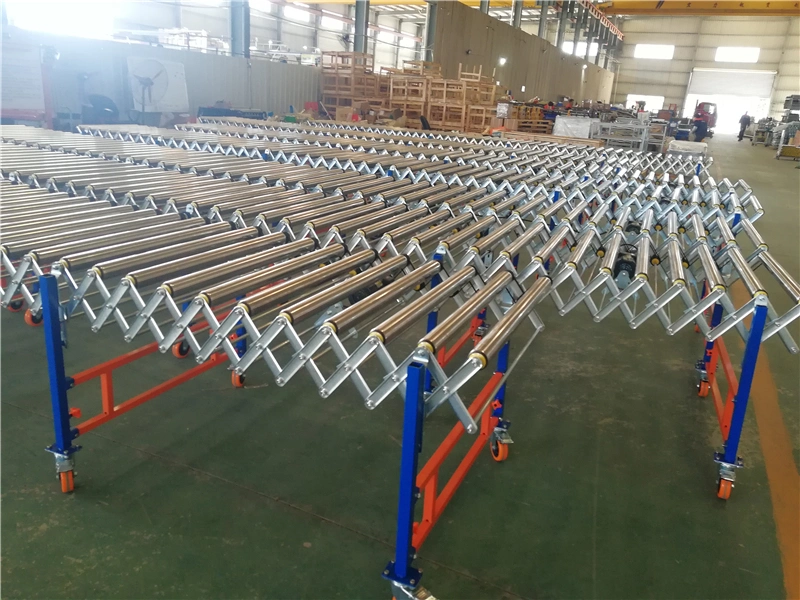 FAQ
1/ You are manufacture or trading company?
Yes,
Z
hangzhou
DUFFY
machine is a manufacture that specialized in roller conveyor line from 2007.
2/ How to avoid the goods dropping?
Our products have been tested for many times before mass production. And we have professional engineer to design it. And we also can add some plastic wheel in both side to protect your goods. but, pls note that there is a additional cost for the plastic wheel.
3/ If the height is a
d
justable?
Yes, there is a knob above the wheels.
4/ Can the wheels be fixed when working?
Wheels with brake are good use of position fixed when the equipment worked.
5/
If the conveyor line only can be straight?
It can be turned into straight, S-curve, circular and so on.

6/ What kind of product do your factory produced?
Our products are including plastic skate-wheel conveyor, unpowered steel roller conveyor, powered O belt roller conveyor, poly-rib belt steel roller conveyor and synchronous belt roller conveyor.